After nine years of mediocre baseball and two September collapses, the New York Mets are finally back in the postseason. And while fans and players are happy to see meaningful October baseball games in Queens, they are by no means content.
This team is built to win now, and the organization has every reason to believe this is the year they will win their first World Series since 1986. So in anticipation of their faceoff against the Los Angeles Dodgers on Friday, here are six reasons why the Mets are definitely going to bring back some of that '86 magic this year and win it all.
1. Some Teams Have Two Aces, The Mets Have Three Or Four Of Them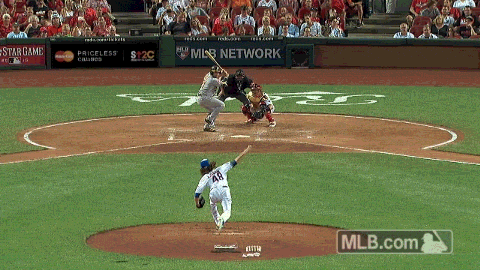 The Dodgers do have a formidable counter with Clayton Kershaw and Zack Greinke, but they don't have the depth at starting pitching like the Mets do.
The Mets are stocked with flame-throwing young starting pitchers who have been vital for the team's success this season.
Jacob deGrom will be pitching Game 1, Noah Syndergaard goes in Game 2 and Matt Harvey will be pitching Game 3. There is also the possibility that Steven Matz could be on the NLDS roster. They are all phenomenal pitchers with electric stuff.
The combined ERA for deGrom, Syndergaard and Harvey is just 2.83 (in six starts Matz has a 4-0 record and a 2.27 ERA). To call that impressive is an understatement.
2. For Once, They Have A Strong Closer To Shut Down Games
One of the team's MVPs for the season is definitely closer Jeurys Familia. Without him seamlessly stepping up as the closer in lieu of Jenrry Mejia getting busted twice for PED's, the Mets probably don't make the playoffs.
Familia converted 43 of 48 saves and has a 1.85 ERA for the season.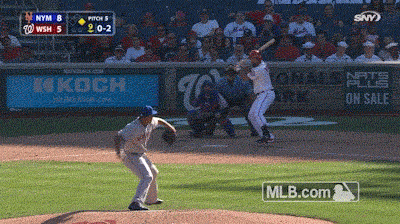 With Familia entering games in the ninth for a save opportunity, Mets fans don't feel as uneasy as they have with closers in the past. He's not Armando Benitez, he's not Braden Looper, he's not Bobby Parnell — his stuff is way better.
And considering how strong the starting rotation is, Familia will undoubtedly play a huge role in the team's playoff success.
3. They Have One Of The Best All-Around Players In The MLB
Yoenis Cespedes has been an absolute spark plug for the Mets at the plate.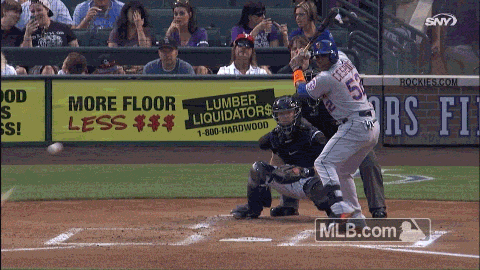 Before his arrival to New York at the trade deadline, the Mets were missing a bonafide superstar that could immediately have an impact.
Since his first game with the team on Aug. 1, Cespedes hit 17 home runs and 44 RBIs, immediately providing a power bat that the Mets were desperately missing.
He has also been a strong addition defensively, as well.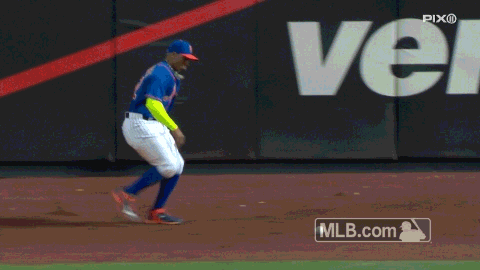 Cespedes has the talent and explosive ability to immediately change the outlook of a series in one at-bat or with one throw from the outfield.
4. The Offense Was Garbage In The First Half Of The Season, But Had One Of The Best Offenses In The Second Half
Although Cespedes was definitely the spark plug, the rest of the team has been hitting, as well — it has been a collective effort.
Prior to late July, the Mets were ranked toward the bottom in every offensive category, reaching "historically bad" levels as "Baseball Tonight" put it.
But things started to change with the acquisitions of role players Kelly Johnson and Juan Uribe (as well as the trade for Cespedes). Then the Mets got Travis d'Arnaud and David Wright back from injury, and all of a sudden a joke of a major league lineup became very formidable.
In August and September combined, the Mets have scored a total of 316 runs, which ranks only second to the Blue Jays.
If the Mets can keep a rate of offense that even somewhat compares to this during the playoffs, especially with their pitching, they have a great chance to win it all.
5. They Are Led By Their Captain — A Staple For New York Since 2004
A major staple of a championship team is strong leadership, and Mets certainly have that with their captain David Wright.
Wright has been with the Mets since 2004 and has experienced some success while with the team, but he has dealt with a lot more losing and mediocrity.
Now Wright is back in the postseason as a veteran and as a leader of this team.
"I've said it from day one, 'I bleed orange and blue.' I truly mean that and I can't be more proud of this team, this organization, the city of New York and the New York Mets fans for sure," Wright told SNY after the Mets had clinched the NL East division.
From the sound of it, he is going to do all he can to help guide the Mets to a World Series victory.
6. And Most Importantly, Wilmer Flores' Tears Have Magical Powers
Wilmer Flores was going to be shipping out of New York as part of a July 29 trade that had him going to Milwaukee for Carlos Gomez. At least that's what it looked like was going to happen.
Everyone following the situation on social media was aware of the proposed trade, except for the players on the field. That was until a fan reportedly told Flores about the trade that seemed like it was going to go down.
He was kept in the game, and Flores was understandably emotional on the field.
After all that, the initial trade that was agreed upon fell through. Flores was staying in New York and was not going to be traded. The Mets ended up executing that Cespedes trade, which proved to be more beneficial for the team.
Two days after this debacle, Flores hit a game-winning home run against the rival Nationals in an ending that was straight out of Hollywood.
The Mets went from being three games behind the Nationals, to finishing seven games ahead at season's end.
Flores' tears clearly have some magic in them. All he has to do is cry in each game and the Mets will DEFINITELY come out on top.
PHOTO GALLERY
Top 5 Times The Mets Blew It In The Playoffs
REAL LIFE. REAL NEWS. REAL VOICES.
Help us tell more of the stories that matter from voices that too often remain unheard.