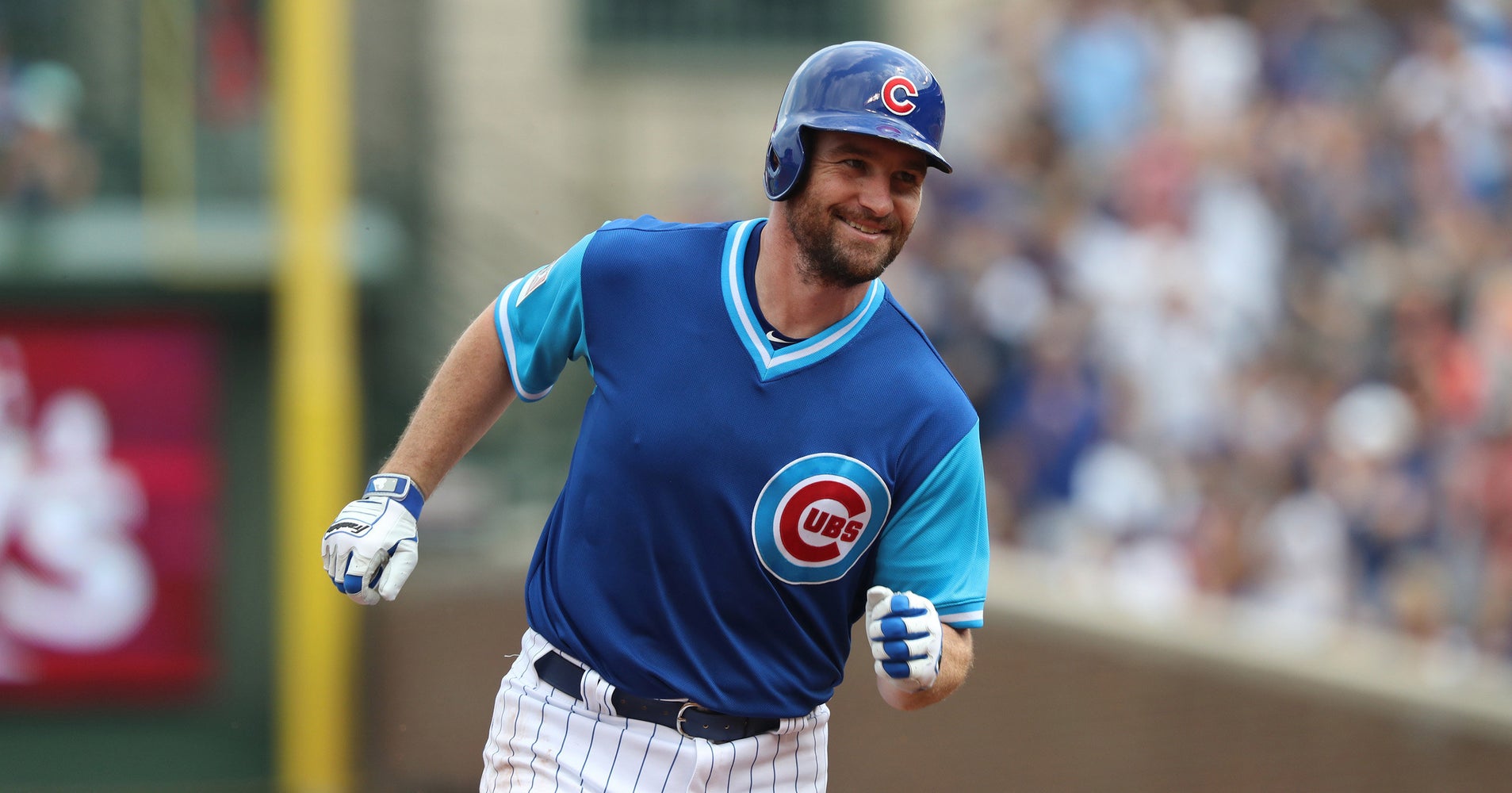 The openly gay co-owner of the Chicago Cubs has responded to criticism over her team acquiring a player with a history of expressing anti-LGBTQ views.
Second baseman Daniel Murphy, who joined the Cubs from the Washington Nationals last week, sparked controversy in 2015 when he said he'd accept a gay teammate even though he disagreed with their "lifestyle."
Murphy, who describes himself as a devout Christian, was with the New York Mets at the time of the comments. He was being interviewed about former MLB player Billy Bean, who is openly gay and now serves as the league's Ambassador for Inclusion.
"I do disagree with the fact that Billy is a homosexual," Murphy said at the time. "That doesn't mean I can't still invest in him and get to know him. … You can still accept them but I do disagree with the lifestyle, 100 percent."
His remarks re-surfaced in the media last week after news of his trade to the Cubs became public. In an Aug. 22 article, Cyd Zeigler of the LGBTQ-focused sports news site Outsports called out the Cubs for signing Murphy just five days ahead of Out at Wrigley, the team's annual Pride Night celebration.
Cubs co-owner Laura Ricketts acknowledged the criticism Sunday in a series of tweets, saying she and team executives had "several thoughtful conversations" and consulted with Bean before they decided to sign Murphy.
Murphy and Bean have "since developed a friendship," she added.
At a press conference last week, Murphy did not clarify whether his views on the LGBTQ community had changed but he stressed he had a "really positive" friendship with Bean.
"I'm really excited to continue to cultivate that relationship that we've built," he said, according to The Chicago Tribune. "His job, I think, [as] Ambassador for Inclusion with Major League Baseball is a vital role so that everyone feels included, not only in our industry in baseball, but in all aspects of life."
Bean shared similar sentiments earlier this year, saying he'd helped Murphy "to start to consider things from a different perspective."
"I'm sure that he's never had a gay friend that's in his current life," Bean said in March. "The fact that we have baseball in common, he can see from a distance the work that I try and do and I can watch the influence he tries to have with the platform he has."
Such comments, however, have done little to ease the concerns of a number of pro-LGBTQ Cubs enthusiasts. SB Nation writer Whitney McIntosh wrote an article Sunday in which she accused the team of "dismissing the concerns and feelings of a subset of fans" by agreeing to sign Murphy, who "has shown no remorse for his homophobic comments."
The response from some fans at Out at Wrigley, meanwhile, was also reportedly less than enthusiastic. The organizer of the event, Bill Gubrud, told Outsports that Murphy was greeted with boos every time he stood at the plate.
"I will always root for the Cubs," Gubrud said, "but I can't for him."
REAL LIFE. REAL NEWS. REAL VOICES.
Help us tell more of the stories that matter from voices that too often remain unheard.