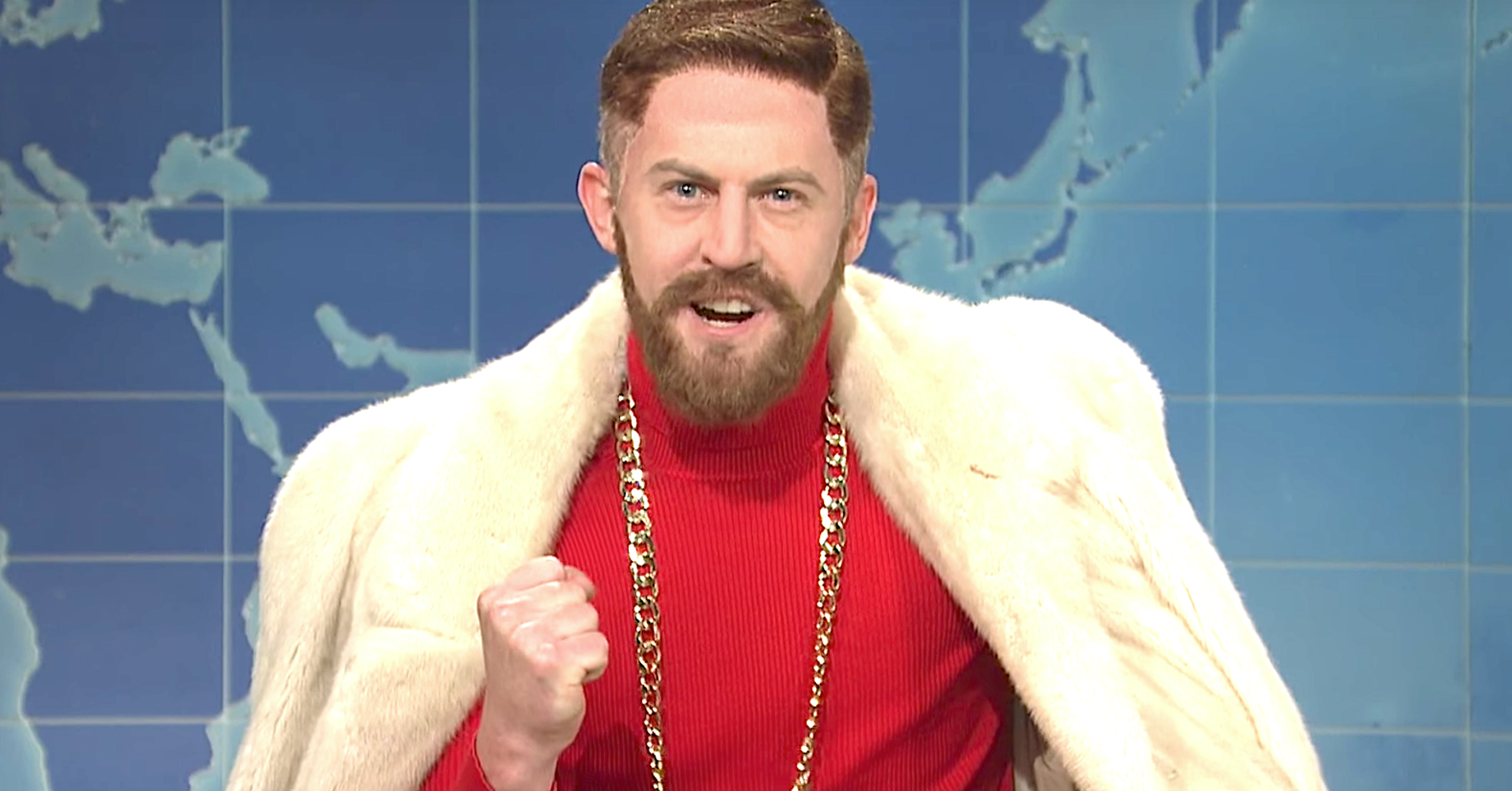 Alex Moffat as McGregor revealed just how he planned to beat his rival at his own game. It involved "fighting the Irish way" and driving his opponent "out of the ring the way St. Patrick drove the snakes out of Ireland."
"Piss drunk while screaming something about Jesus," he told anchor Colin Jost in the clip that was shared online Thursday.
But the spoof McGregor later appeared somewhat confused about the actual rules of this Saturday's mega-bout at Las Vegas' T-Mobile Arena.
"Boxing's just kicking with your hands and your feet," he claimed, before suggesting he could "still do a couple of kicks, yeah" when Jost pulled him up on the issue.
Check out the full spoof interview above.