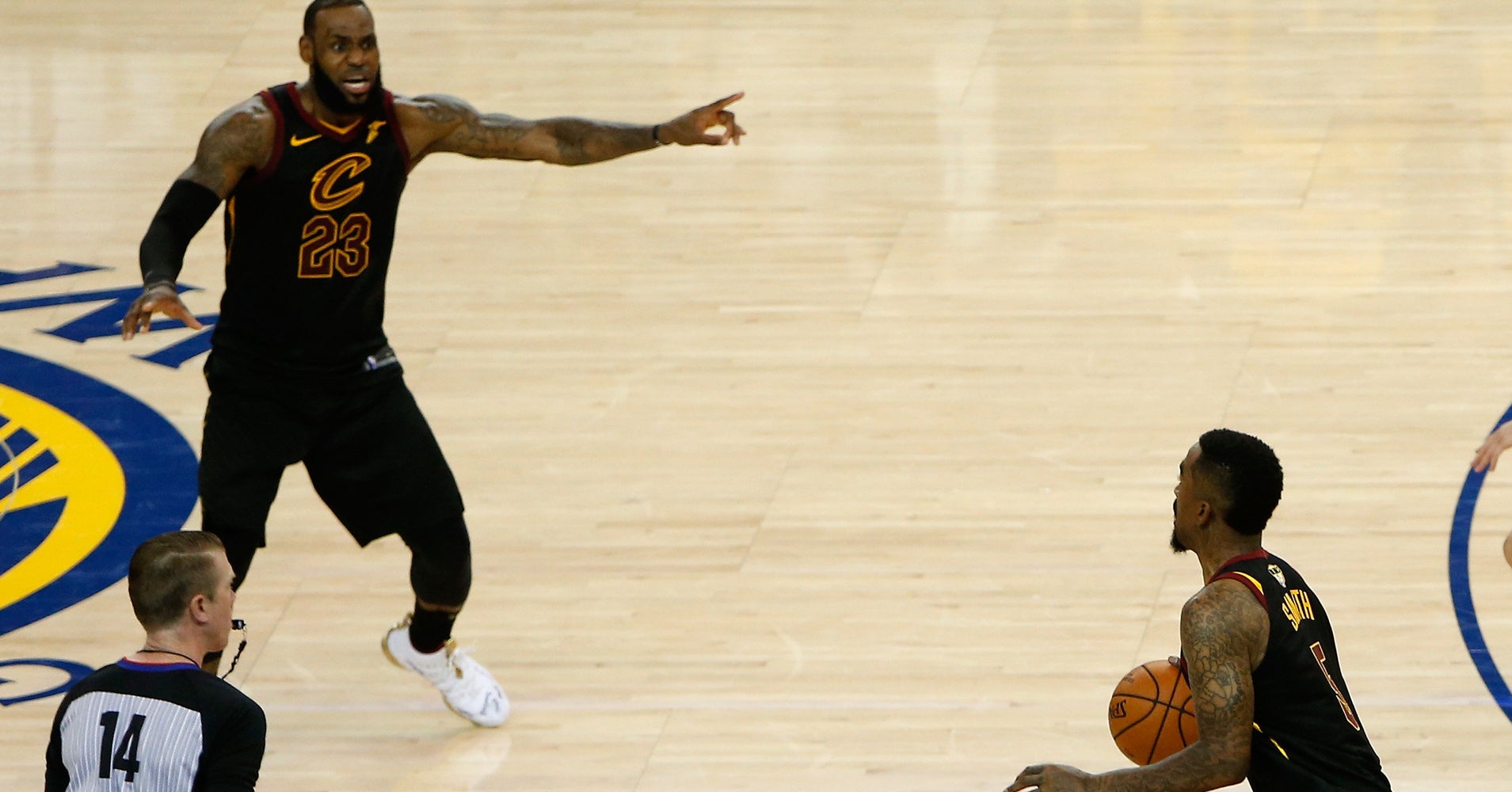 Twitter users had plenty of game after J.R. Smith's colossal mistake during Game 1 of the NBA Finals Thursday in Oakland, California.
Smith's Cavaliers and the Golden State Warriors were tied at 107-107 with seconds remaining in regulation when Smith grabbed an offensive rebound off a teammate's missed free throw. He appeared to dribble out most of the clock as if the Cavs were ahead instead of taking a shot or finding an open man. By the time he got rid of the ball, it was too late for a decent attempt at a buzzer-beater.
LeBron James (who scored 51 points) was ticked at his teammate, to say the least.
Social media jokesters, including journalists and Philadelphia 76ers center Joel Embiid, worked overtime as well in skewering Smith's play.
JR Smith should blame Ambien

— Bunkie Perkins (@BunkiePerkins) June 1, 2018
Lebron James just scored JR Smith's IQ score.

— Malik PB Shepherd (@leekcanball) June 1, 2018
Smith said later that he knew the game was tied but figured the team was going to take a timeout. However, the Cavaliers' coach, Tyronn Lue, told reporters that Smith had told him he thought the team was up by 1 point and was trying to run out the clock.