Professional hockey teams across North America came together to pay tribute to the victims of Friday's deadly bus crash in Canada that killed 15 people, including 10 junior hockey players of Saskatchewan's Humboldt Broncos.
At Saturday night's match between the Winnipeg Jets and the Chicago Blackhawks in Winnipeg, players wore jerseys with the same team name, "Broncos," printed on their back as their nameplates.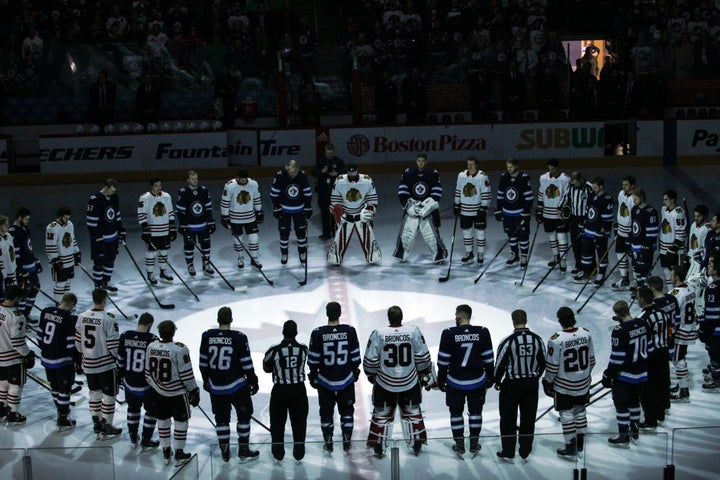 "In place of individual names, 'Broncos' is meant to symbolize the unity and support of our hockey communities coming together as one for the Humboldt Broncos' family," the National Hockey League said in a press release.
"Tonight, we're all Broncos," the NHL tweeted while sharing a video of the teams' touching pre-game tribute that included a photo of the young players, aged 16 to 21, on the arena's jumbotron.
Similar moments were seen before matches in cities including Edmonton, Toronto, Los Angeles, Las Vegas, Boston, Philadelphia, Detroit, Nashville and Denver.
"Hockey is family," the Arizona Coyotes organization tweeted following a moment of silence during the team's match against the Anaheim Ducks.
The Broncos' emblem was also seen on players' helmets, including the Toronto Maple Leafs and Las Vegas' Golden Knights.
A GoFundMe account created for the Broncos' players and family members had received more than $3 million in donations as of Sunday.
The Los Angeles Kings also announced that they will donate the proceeds from their Saturday night raffle to those affected by the crash. Other teams have vowed similar donations.
The Broncos' team captain, as well as nine other players, two coaches, a radio play-by-play announcer and a statistician from the Saskatchewan Junior Hockey team, were all killed in the bus crash while heading to a semifinal playoff game.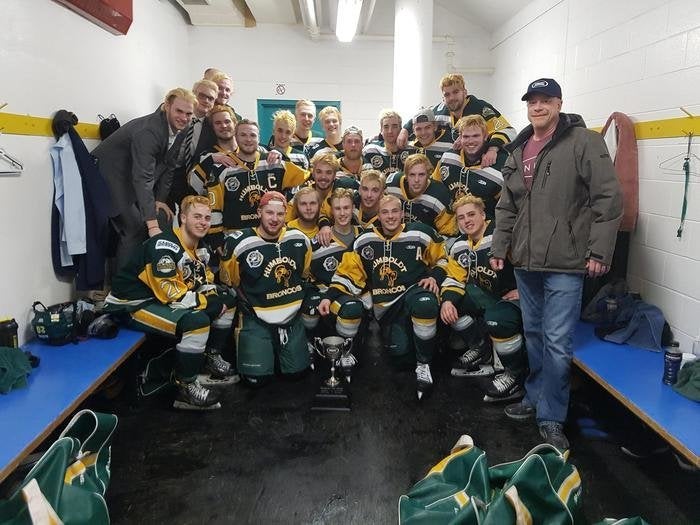 One of the players killed, 21-year-old Logan Boulet, had been on life support up until Saturday night. His family later shared that his organs would be donated to help at least six different people.
"Logan made it clear previously that he signed his donor card as soon as he turned 21. Even in his eventual passing, he will be a selfless hero," his family said in a statement obtained by Canada's Global News.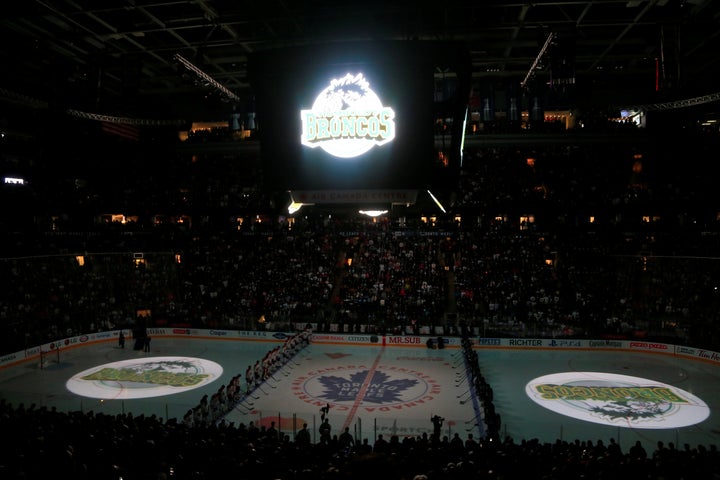 REAL LIFE. REAL NEWS. REAL VOICES.
Help us tell more of the stories that matter from voices that too often remain unheard.