Viewers checked Brett Young hard against the boards after his rendition at the NHL All-Star Game in Tampa, Florida, on Sunday. We didn't think his performance was that bad. But people on Twitter sure did.
Brett Young do us all a favor and never sing the National Anthem again, thanks.

— Scott (@SDress92) January 28, 2018
Puck yet to drop, Brett Young hit with delay-of-game call. Major. Drew blood.

— Kevin Paul Dupont (@GlobeKPD) January 28, 2018
Crowd gets hilariously impatient with the world's worst anthem singer, who took about 17 micro-naps during the song.

— Mark Lazerus (@MarkLazerus) January 28, 2018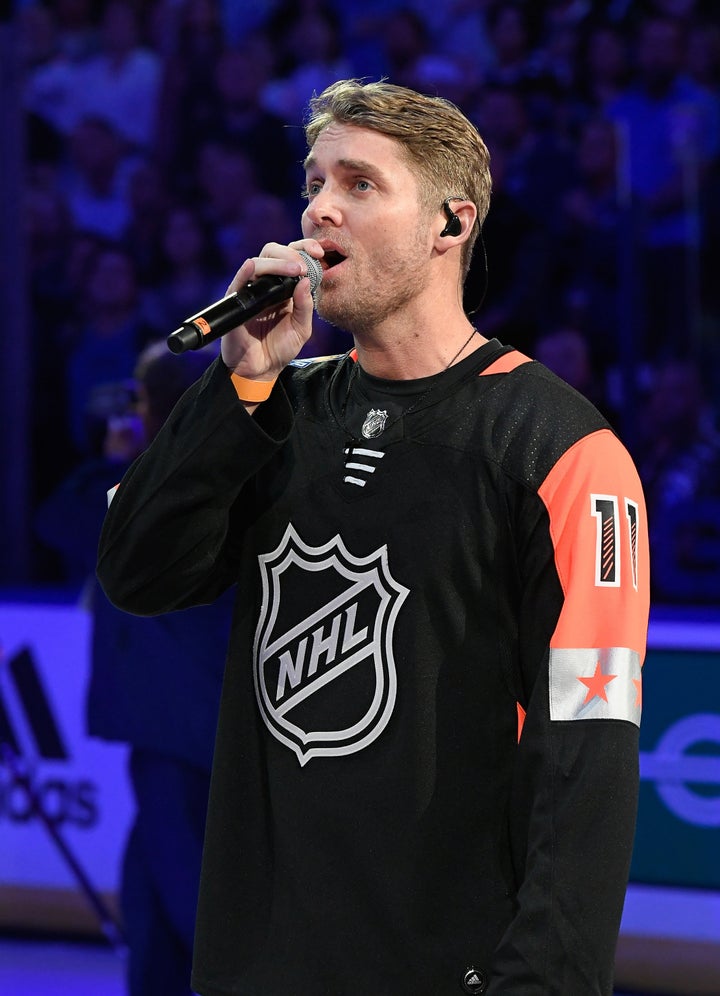 Brian Babineau via Getty Images



Brett Young sang his heart out at the NHL All-Star Game but some viewers weren't having it.