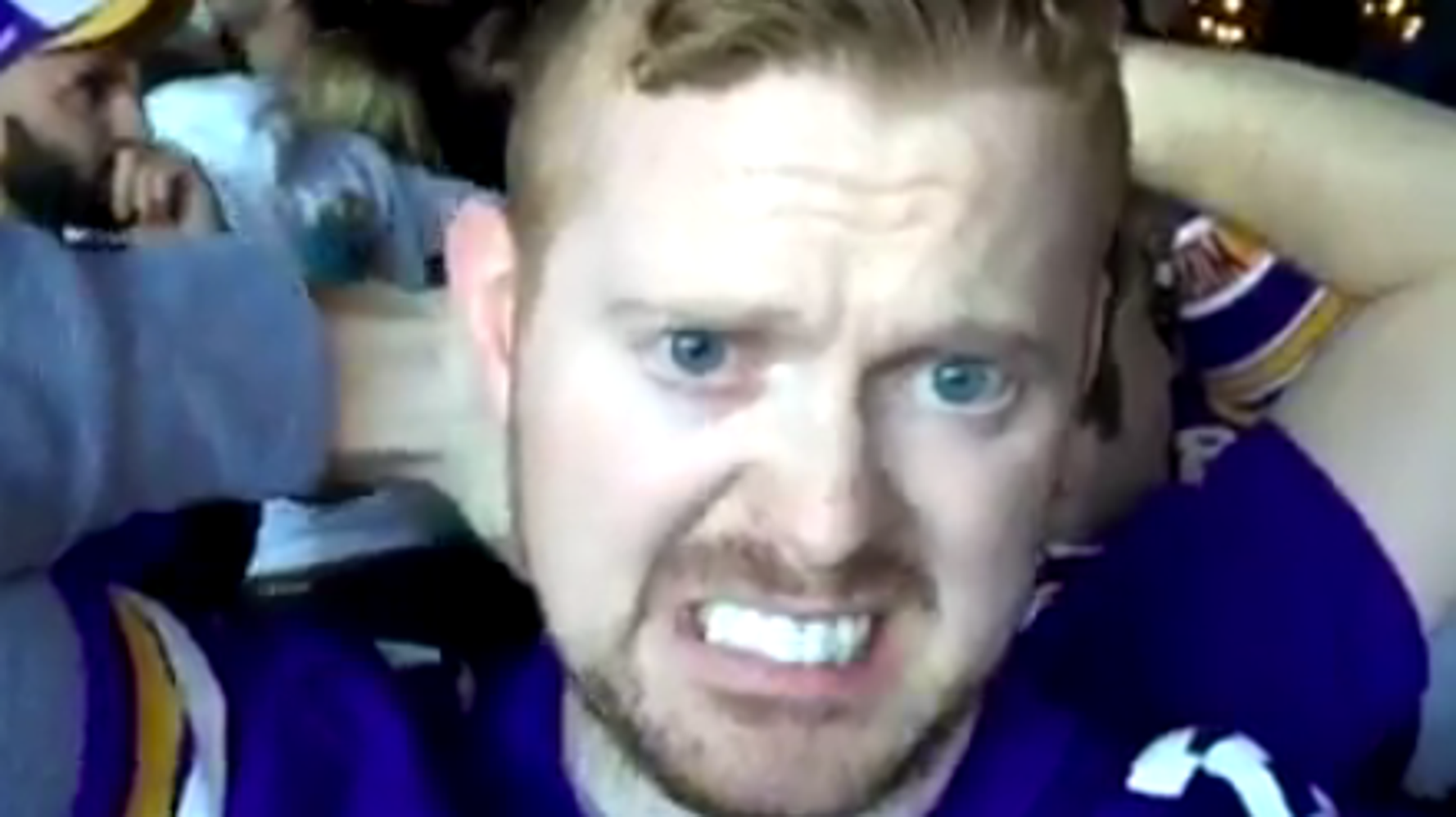 The Minnesota Vikings lost to the Seattle Seahawks in heartbreaking fashion on Sunday when kicker Blair Walsh missed what would have been a game-winning 27-yard field goal with in the final minute.
Understandably, Vikings fans lost their minds. And as is now customary in the social media age, their loved ones recorded them doing so when Walsh shanked that chip-shot.
This Vikings fan used NFSW language and threw his cane.
This guy also used NSFW language and dropped out of his recliner in anguish. A dog then came over and looked down on the very sad man.
This guy actually took a selfie video of himself and the people around him right as the field goal was missed. Such agony.
Lower your speakers before this clip, as people in this room literally shriek.
We're so sorry, Vikings fans.