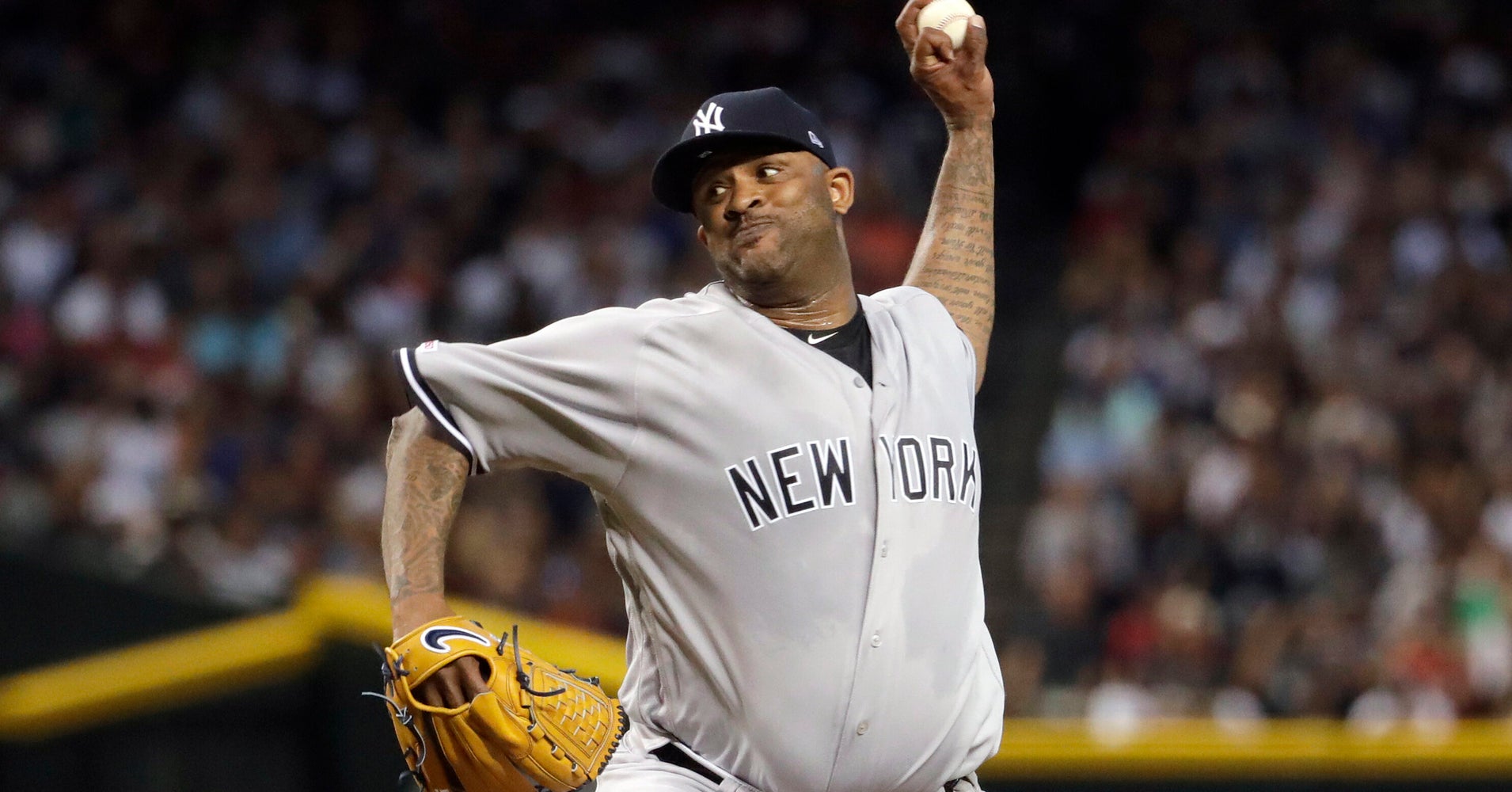 New York Yankees pitcher CC Sabathia recorded his 3,000th career strikeout on Tuesday night as Arizona Diamondbacks catcher John Ryan Murphy swung through a change-up to end the second inning.
Sabathia becomes just the 17th member ― and only the third lefty ― in the exclusive 3,000K club, which will help build his case for the Baseball Hall of Fame:
Sabathia celebrated the strikeout with his teammates in the dugout and with his family, who were sitting next to it.
Then, it was his turn to bat, as the Yankees were playing an inter-league game in Arizona.
Perhaps fittingly, he struck out himself.
Sabathia made his debut in 2001 with the Cleveland Indians, then was traded in July 2008 to the Milwaukee Brewers, where he helped lead the team to its first appearance in the playoffs since 1982.
He signed a free-agent contract with the Yankees following the season and has been with New York ever since. He led Major League Baseball in wins in 2009 and 2010, and played a pivotal role on the Yankees' 2009 World Series championship team.
Sabathia has said he will retire at the end of this season.
Players, friends, fans and more celebrated the achievement on Twitter and shared their memories of what has been a remarkable career:
REAL LIFE. REAL NEWS. REAL VOICES.
Help us tell more of the stories that matter from voices that too often remain unheard.